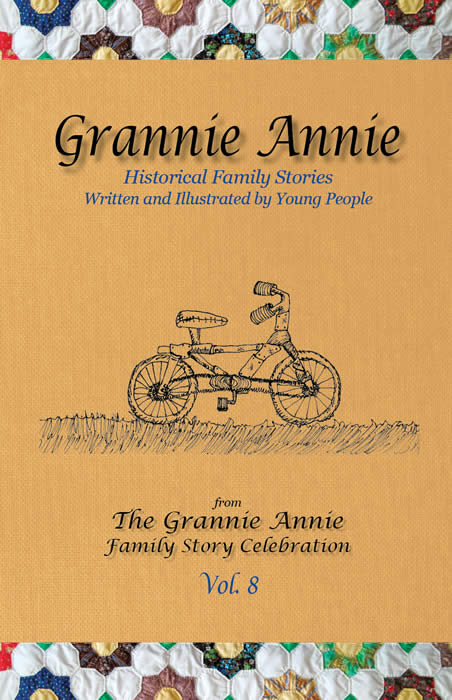 Join us at 2:00 p.m. on Saturday, June 1, 2013, at Left Bank Books--Downtown when
the authors and illustrators
of
The Grannie Annie Family Story Celebration, Volume 8
will discuss and sign their work.
The Grannie Annie works with kids grades 4 through 8 (ages 9 to 14) who submit stories of their family history based on an interview with an older family member. The pieces selected for publication are paired with student illustrators. These stories run the gamut of the human experience and span generations back in time, linking kids with the past in a unique and creatively engaging way. You can find more information on the organization at
their website
.
Copies of all the Grannie Annie collections (except Volume 1, which is out of print) will be available for purchase. If you can't make it to the event, call Left Bank Books at 314-367-6731, ext. 2, to order signed, personalized copies.